Bestuur
Teiresias board 2020-2021: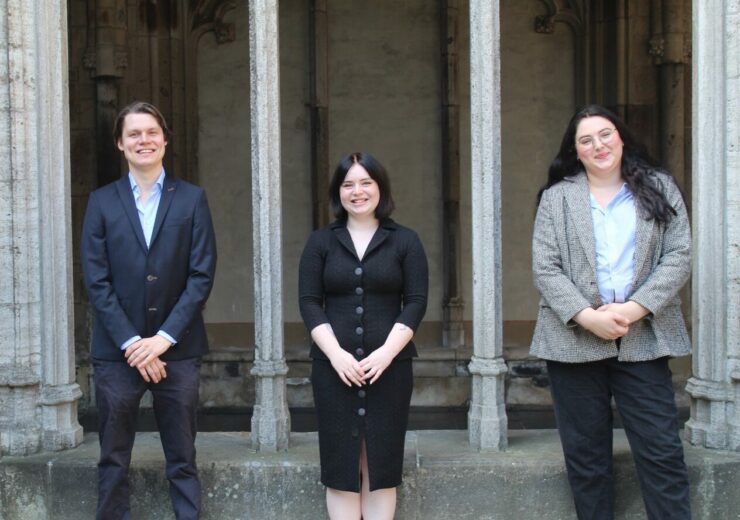 Anne Sieberichs – President
Hi everyone! I am Anne Sieberichs and will be the president of Teiresias 2021-2022. I have a background in Culture Studies at the University of Tilburg, and am currently in the second year of the RMA, focusing on Medieval History. More specifically, my interests lie in Merovingian Gaul and the combination of hagiography and Columbanian monasticism. When I am not studying or organizing events for Teiresias, I love being creative with clay, and you can most likely find me throwing pots! I am excited to make this board year memorable after a long time of facing Covid and being online!
Imke Vet – Secretary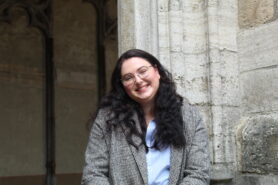 Hi! I am Imke Vet and I will be the Secretary of Teiresias for this year! I have studied Art/Architectural History and am currently in the second year of my research master Medieval Studies, focusing on church architecture and late medieval celebrations of the Eucharist. When I'm not drawing reconstructions of church interiors, I enjoy collecting second-hand books and antique furniture, and eating/drinking anything matcha or ginger flavoured!
Tim Hertogh – Treasurer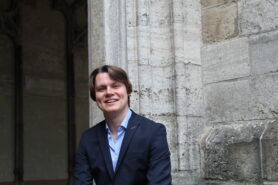 My name is Tim, a second year student of the RMA AMRS and I am the treasurer of Teiresias. After one and a half year of Covid and lockdowns, I have decided to spend a semester abroad in Paris. Even though that means that I will mostly be working behind the scenes during the first semester, I am sure that you are in great hands with Anne and Imke! During my studies, I have been interested in emperors from antiquity, manuscripts from the middle ages and women from the renaissance. Therefore, even though I am mostly focusing on medieval history now, I am really happy to be a part of Teiresias as the association for Ancient, Medieval and Renaissance studies. I am looking forward to this year and I hope to see you all in person soon!